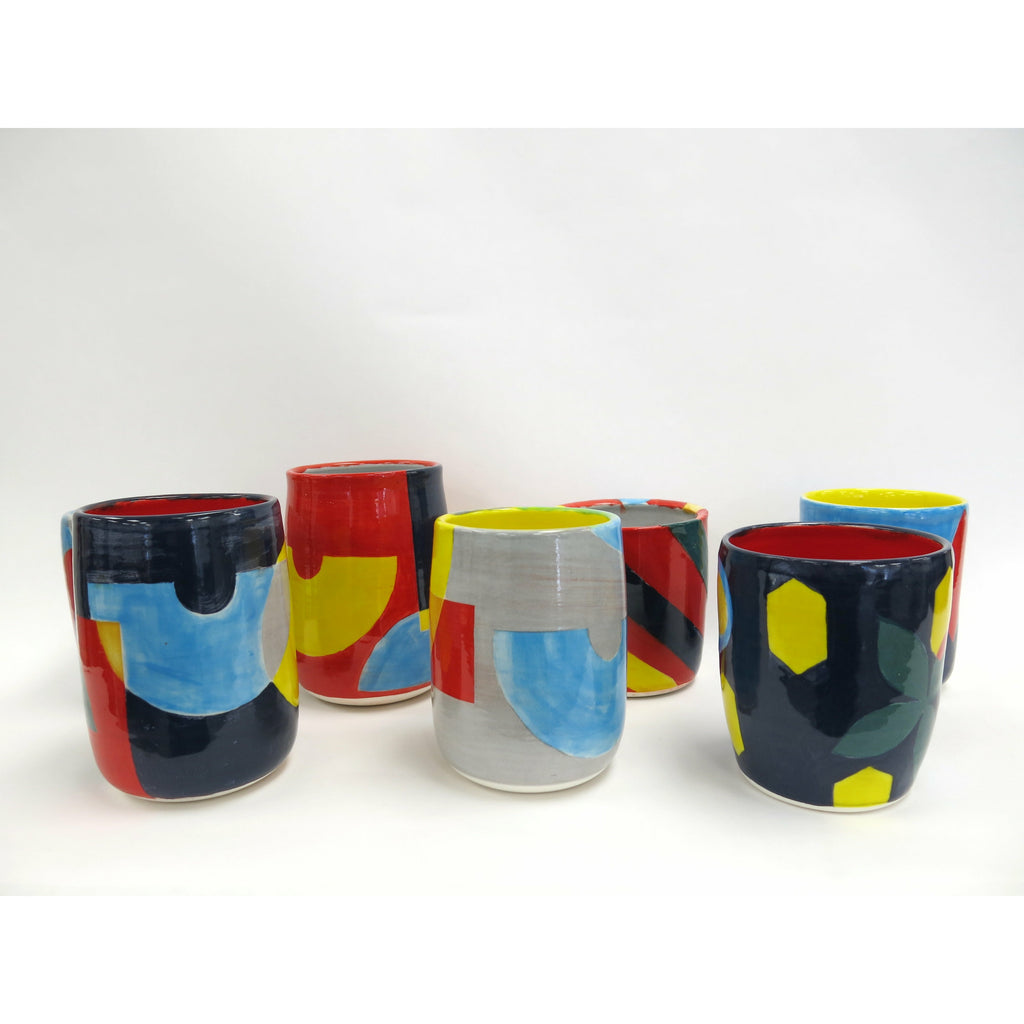 25th Anniversary Cup
Celebrate our 25th anniversary in 2020!
Ceramics Lab took the in-house designed branding created by the Graphics Lab, pulled apart the graphic elements, and put them back together to create a unique color-blocked pattern to be painted and fired on clay. The result is a series of bold and functional creations, crafted and fired in-house by youth apprentices.
Tall Mugs: 4"- 4.5"   //    Short Mugs:  3"- 4" 
Note: while the vessel size and shape is standard, each piece is hand-crafted and one-of-a-kind. While the images pictured here display one version of these pieces, your purchased piece may vary slightly.
--
This item was designed & produced by youth apprentices (ages 14-21) at Juxtaposition Arts in North Minneapolis. JXTA youth apprentices gain real-world professional experience while earning a competitive hourly wage for their work and educational experience. 
PLEASE NOTE: due to limited staffing caused by the Coronavirus pandemic as well as the handmade nature of our products, we cannot guarantee shipping or delivery by a certain date. Please allow approximately 3 weeks for the shipping and delivery of your item(s). (This also means we cannot guarantee delivery for the holidays.) Thank you for your patience and understanding!
$50.00