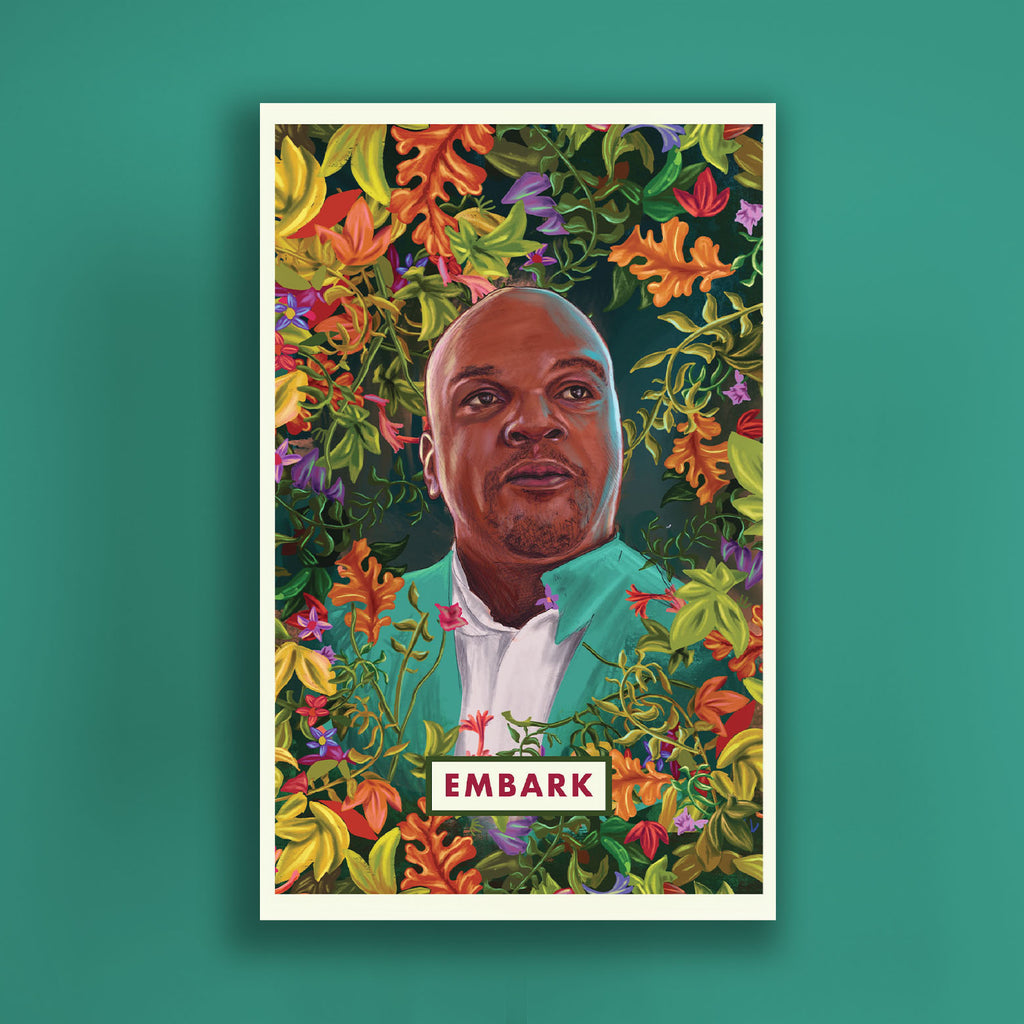 Embark Poster
Artist: Patricio DeLara, 21.


Amalgam Collection
Amalgam is a collection of posters produced by the Graphic Design Lab apprentices. This continually evolving collection showcases the apprentices' diverse range of styles cultivated through various stages of their training and development at JXTA.
JXTA's Graphic Design apprentices practice their design and illustration skills and build their portfolios through both client and project-based work. Under the guidance of professional and teaching artist Greta Kotz, apprentices work on projects ranging from logo designs and branding toolkits to large-scale illustrations and murals. 
 ---
This item was designed & produced by youth apprentices (ages 14-21) at Juxtaposition Arts in North Minneapolis. JXTA youth apprentices gain real-world professional experience while earning a competitive hourly wage for their work and educational experience. 
HELP KEEP YOUTH EMPLOYED: 1 Poster = 2hrs of Apprentice Wages
During the rapidly evolving COVID-19 Pandemic, JXTA's priority is to keep our staff and apprentices safe and paid. Each poster purchased covers 2 hours of youth wages and helps support their continued creativity.  
$20.00