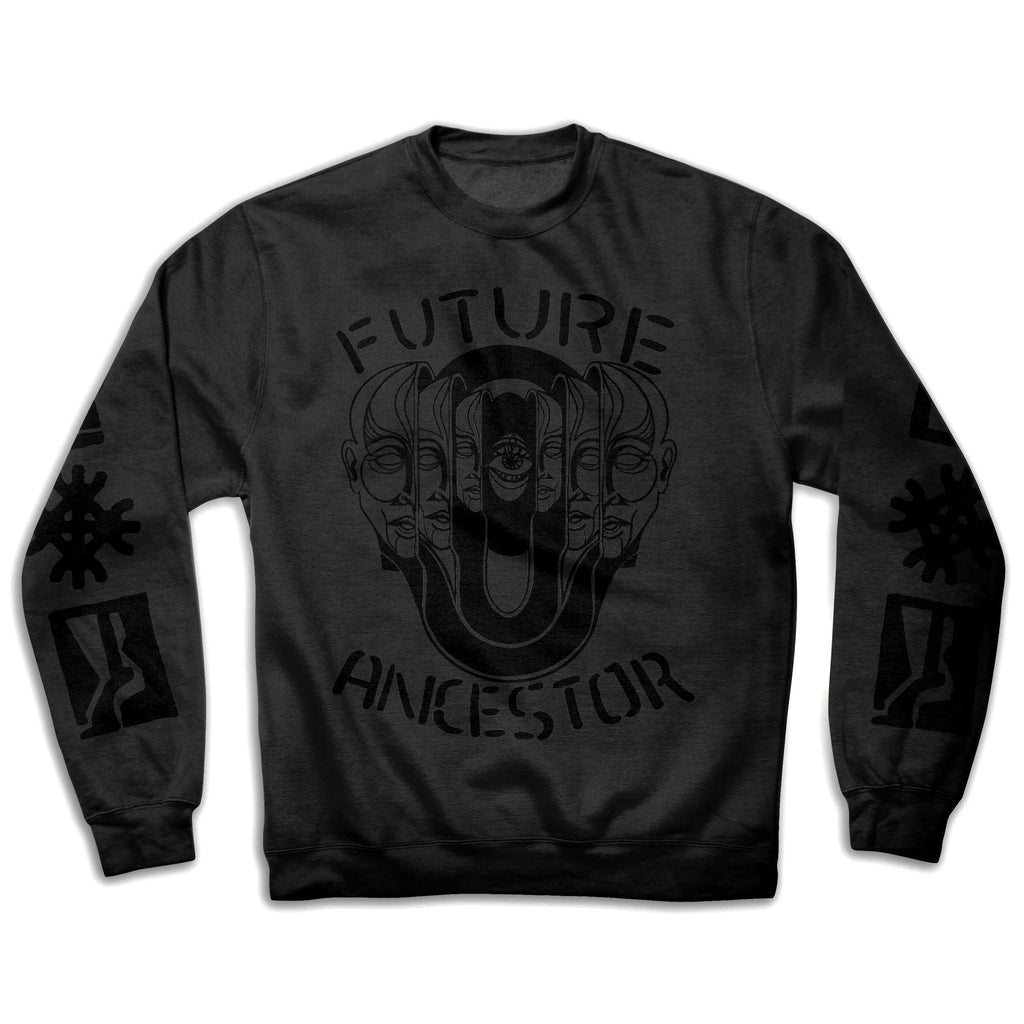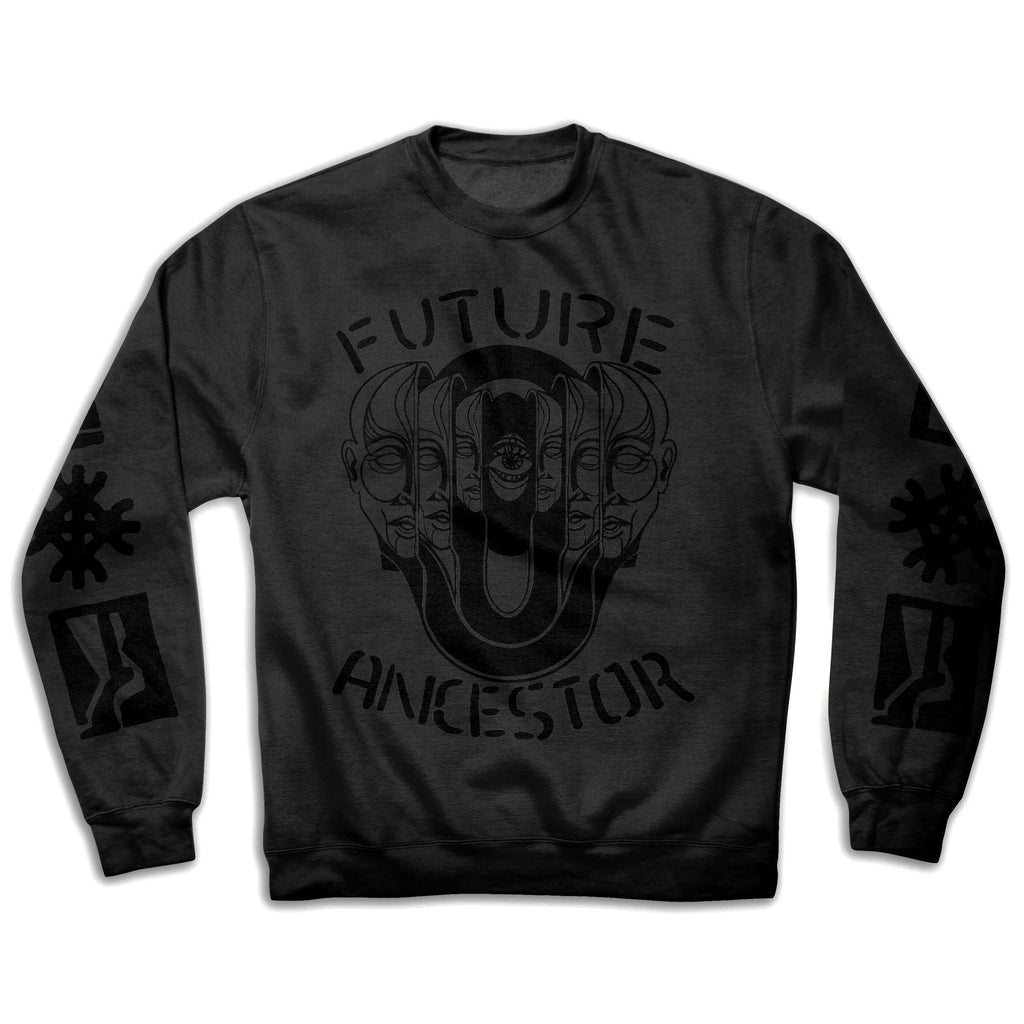 Future Ancestor // BHM 2021
BLACK HISTORY / BLACK FUTURE
"Future Ancestor"
This Black History / Black Futures 2021, we celebrate the legacy of our ancestors, recognizing that we are the physical link between the past and the future.
The black-on-black design was collaboratively created between textiles apprentices Bereket Weddall (illustrations) and Hans Forsline (layout), with lettering contributed by teaching artist Alex Smith. Says Bereket of the design, "We are literally made of the people before us. The lines connecting the figures in the design represent the cycles of life, the eye in the center represents the creator, and the faces are all identical to show that we are all similar creatures on the inside." The Adinkra symbol signifies "Unity in Diversity."
This LIMITED-EDITION tee will only be available this month and will not be re-printed. Get yours now!
This item was designed & produced by youth apprentices (ages 14-21) at Juxtaposition Arts in North Minneapolis. JXTA youth apprentices gain real-world professional experience while earning a competitive hourly wage for their work and educational experience.
PLEASE NOTE: due to limited staffing caused by the Coronavirus pandemic as well as the handmade nature of our products, we cannot guarantee shipping or delivery by a certain date. Please allow approximately 3 weeks for the shipping and delivery of your item(s). Thank you for your patience and understanding!
$45.00