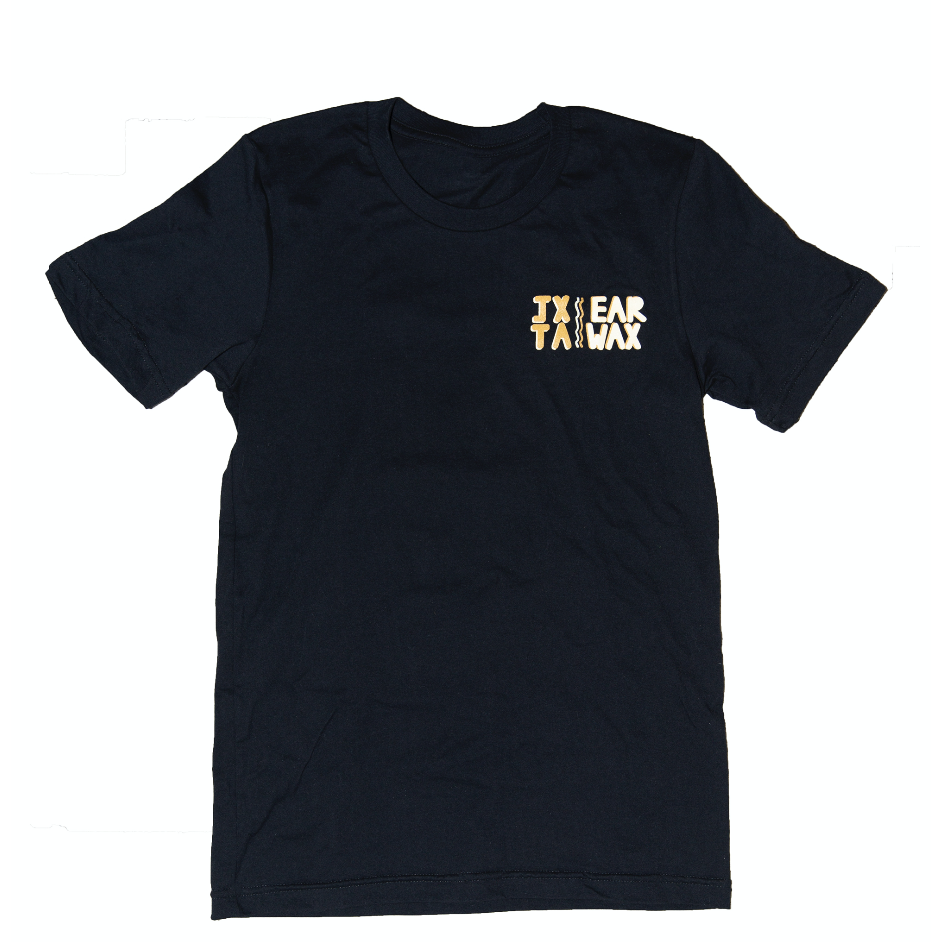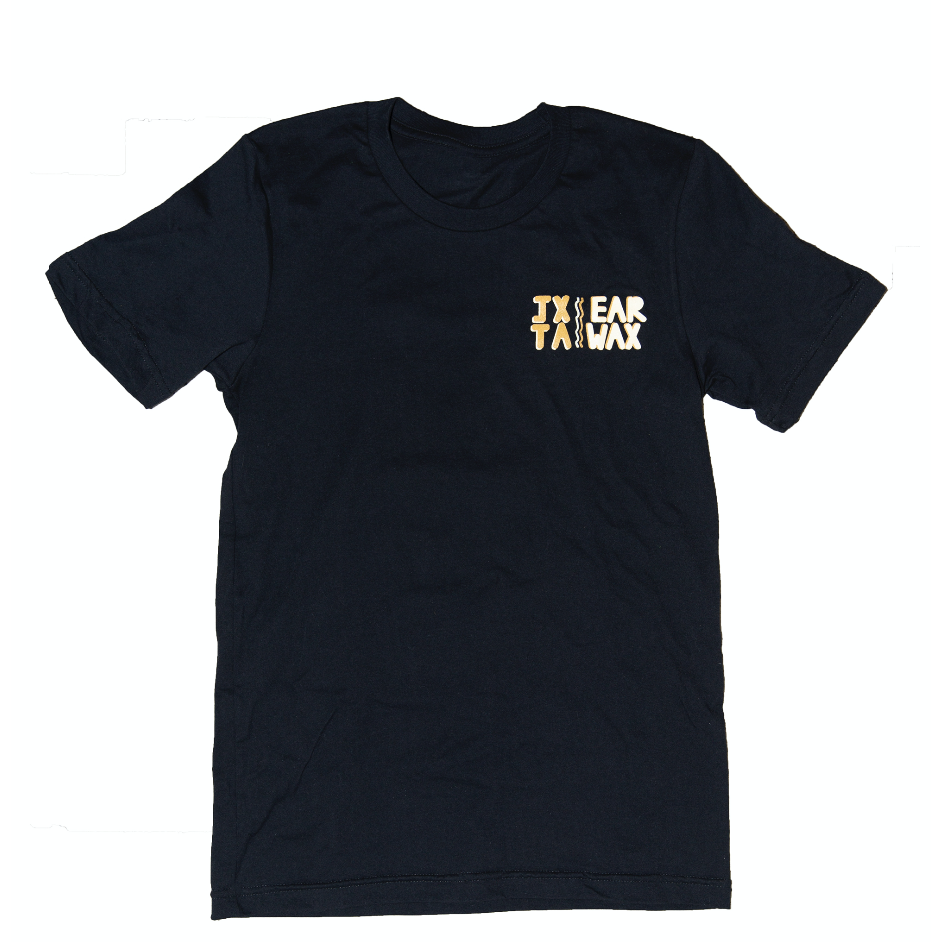 JXTA / Earwax Collection - tee
In 2019, local visual and musical artist Greg Grease conducted a months-long residency with the apprentices in Textiles Lab. The residency culminated in the uniquely dynamic EARWAX X JUXTAPOSITION, a textile line inspired by jazz and the blues.
Through this residency, apprentices learned the fundamentals of sewing, and collaborated on all aspects of production from concept and design to printing, cutting, and sewing. JXTA's relationship with Greg Grease has been long and fruitful, demonstrated by this colorful, vibrant, and unparalleled line of shirts, bags, and pillows.
--
This item was designed & produced by youth apprentices (ages 14-21) at Juxtaposition Arts in North Minneapolis. JXTA youth apprentices gain real-world professional experience while earning a competitive hourly wage for their work and educational experience. 
PLEASE NOTE: due to limited staffing caused by the Coronavirus pandemic as well as the handmade nature of our products, we cannot guarantee shipping or delivery by a certain date. Please allow approximately 3 weeks for the shipping and delivery of your item(s). (This also means we cannot guarantee delivery for the holidays.) Thank you for your patience and understanding!
$35.00