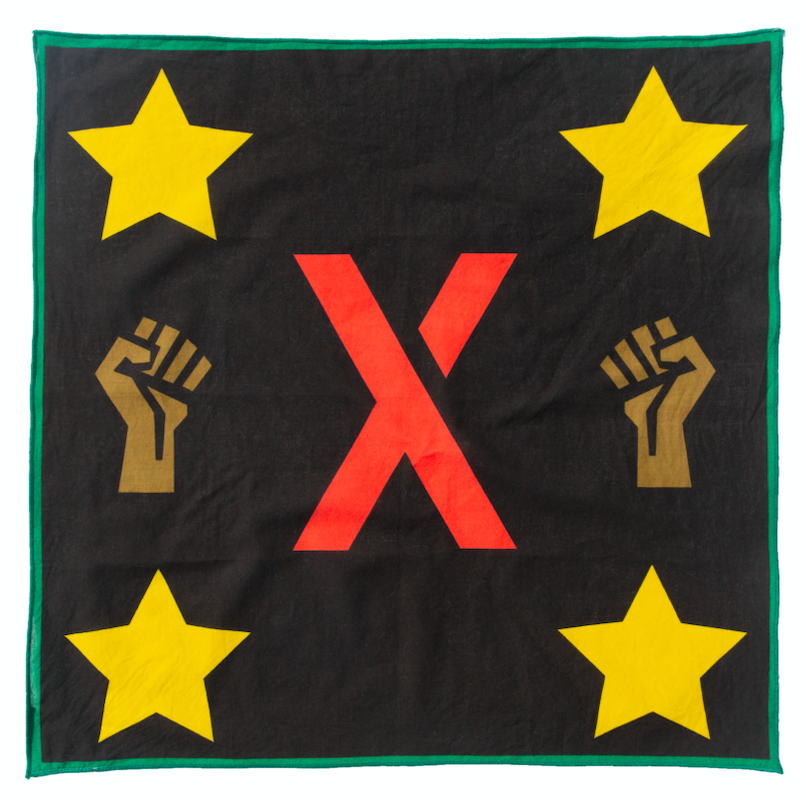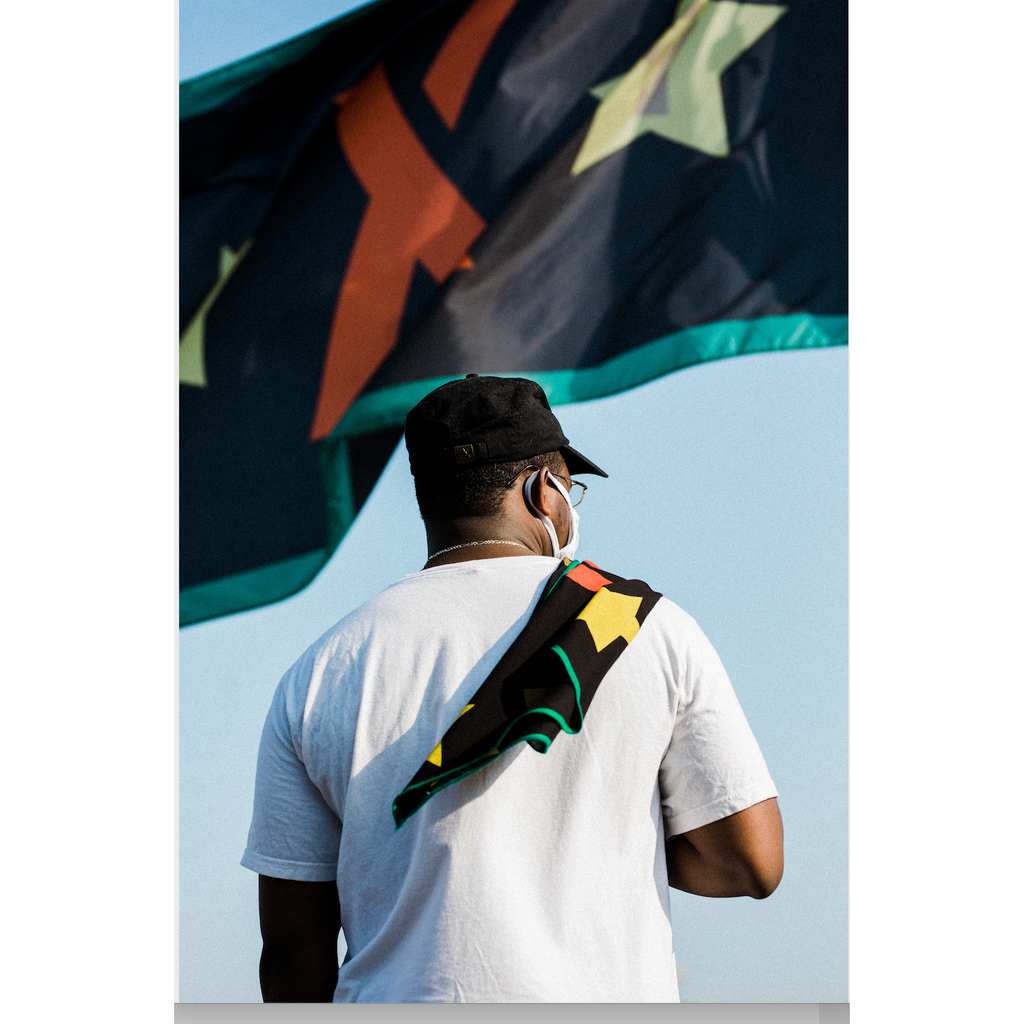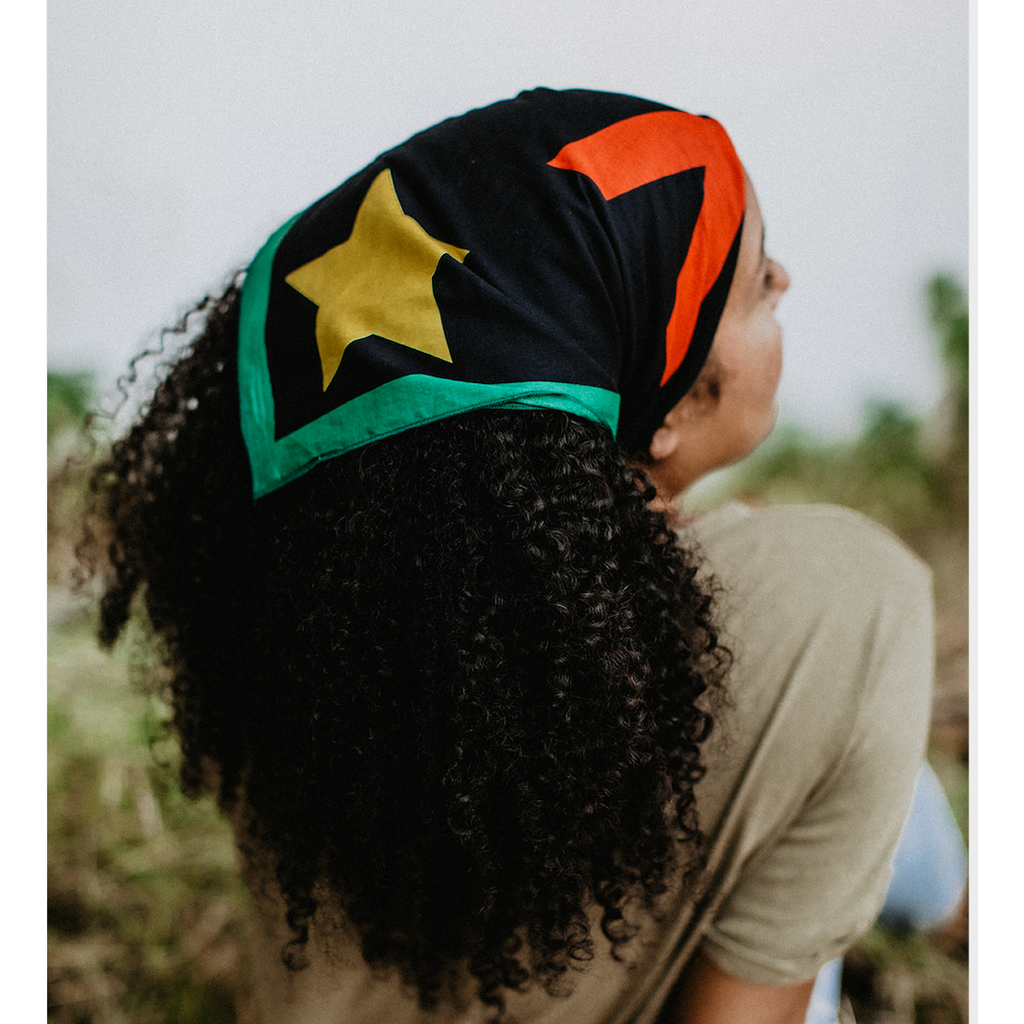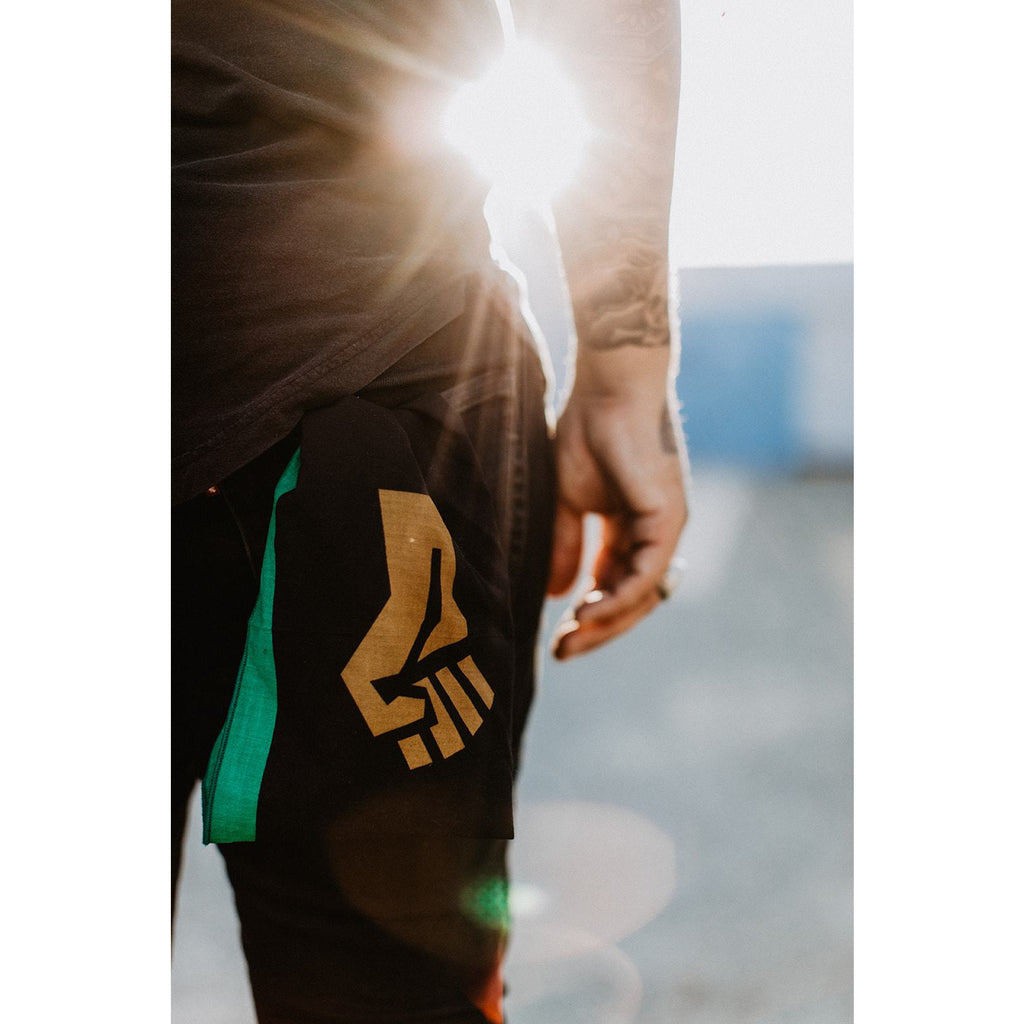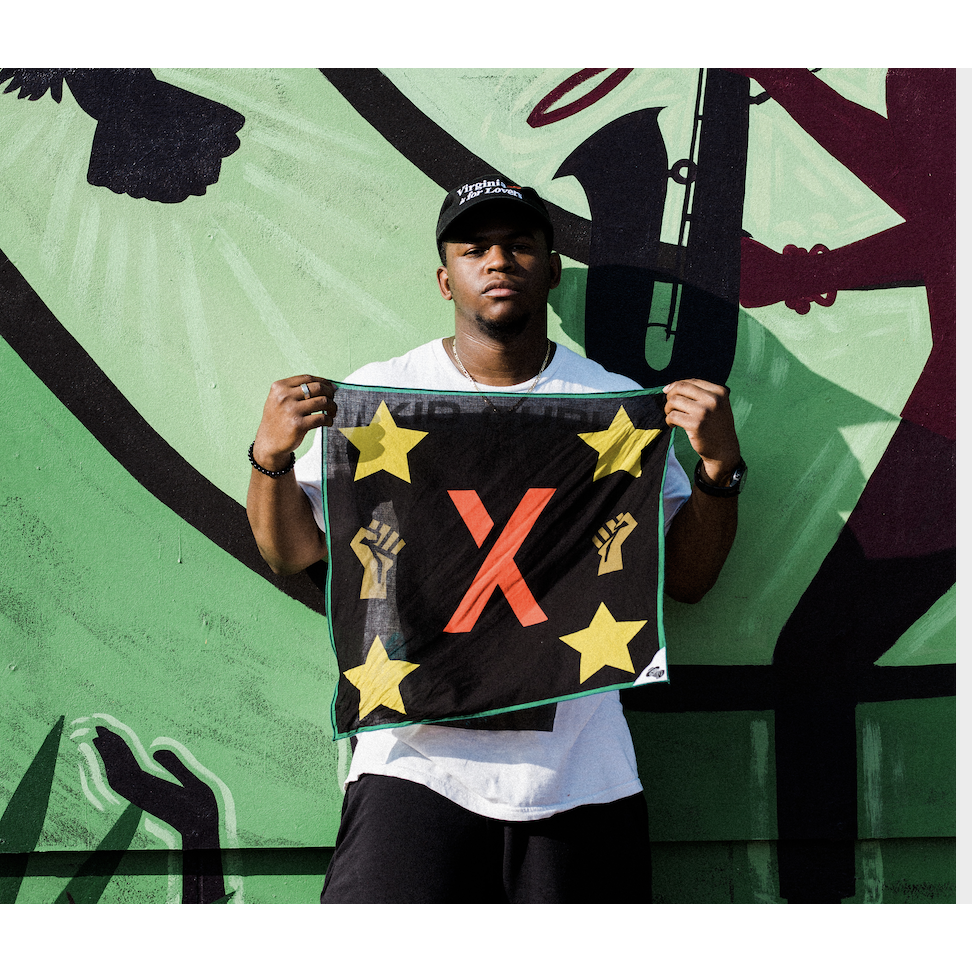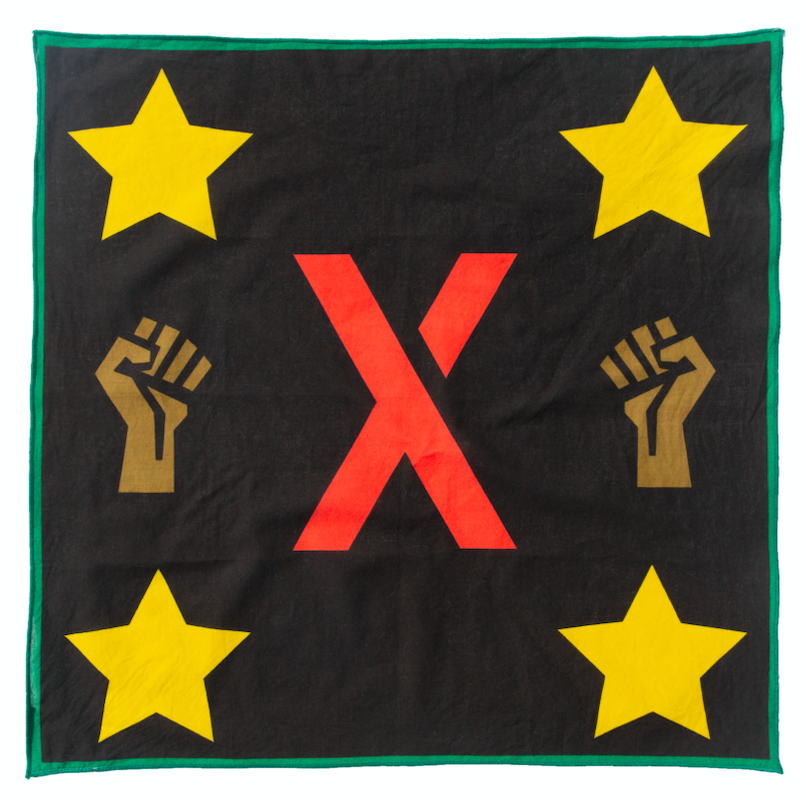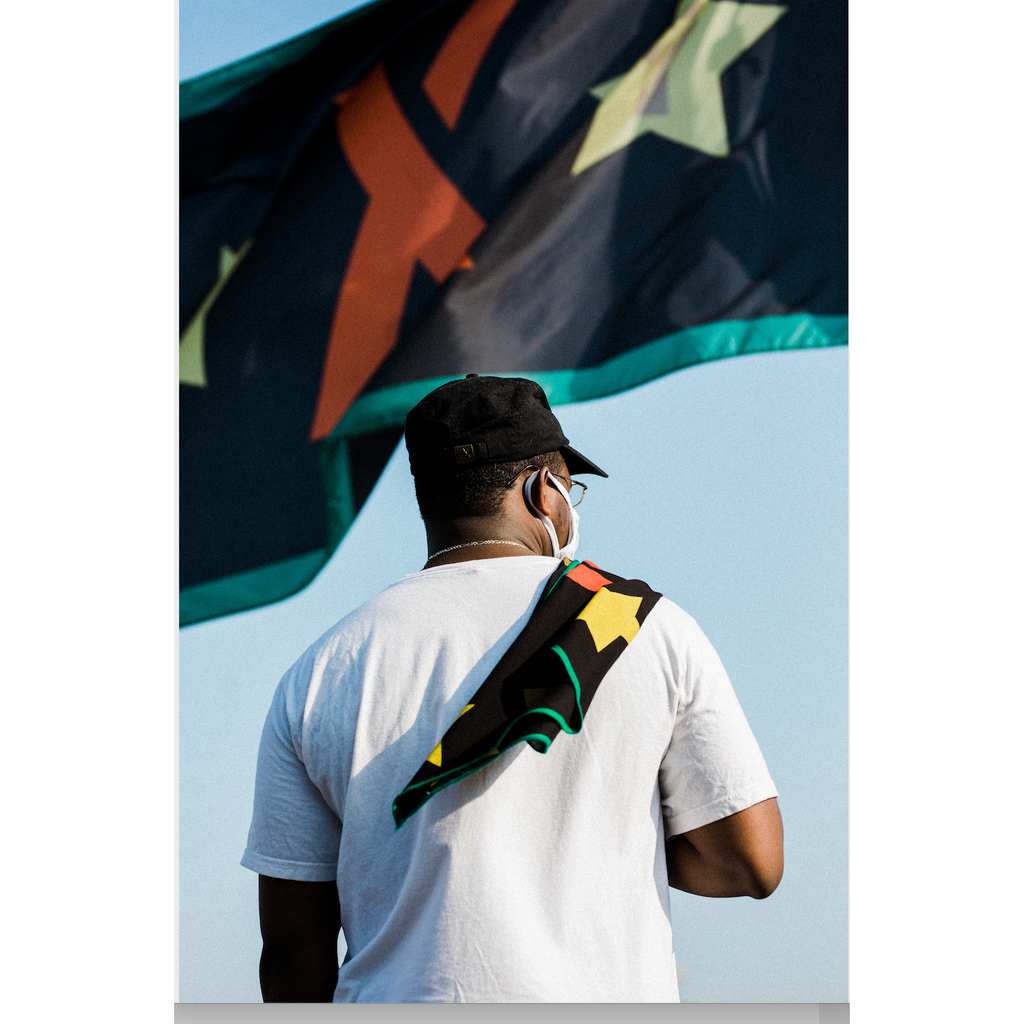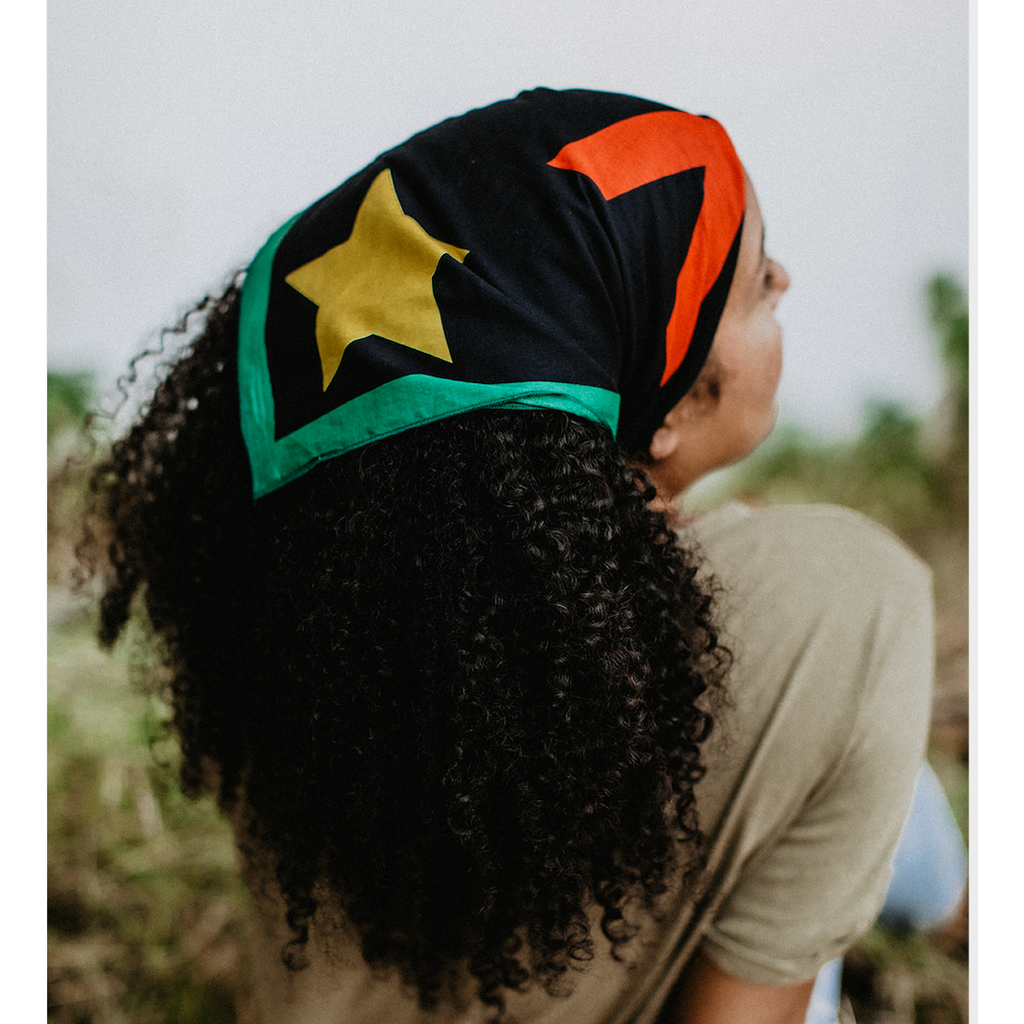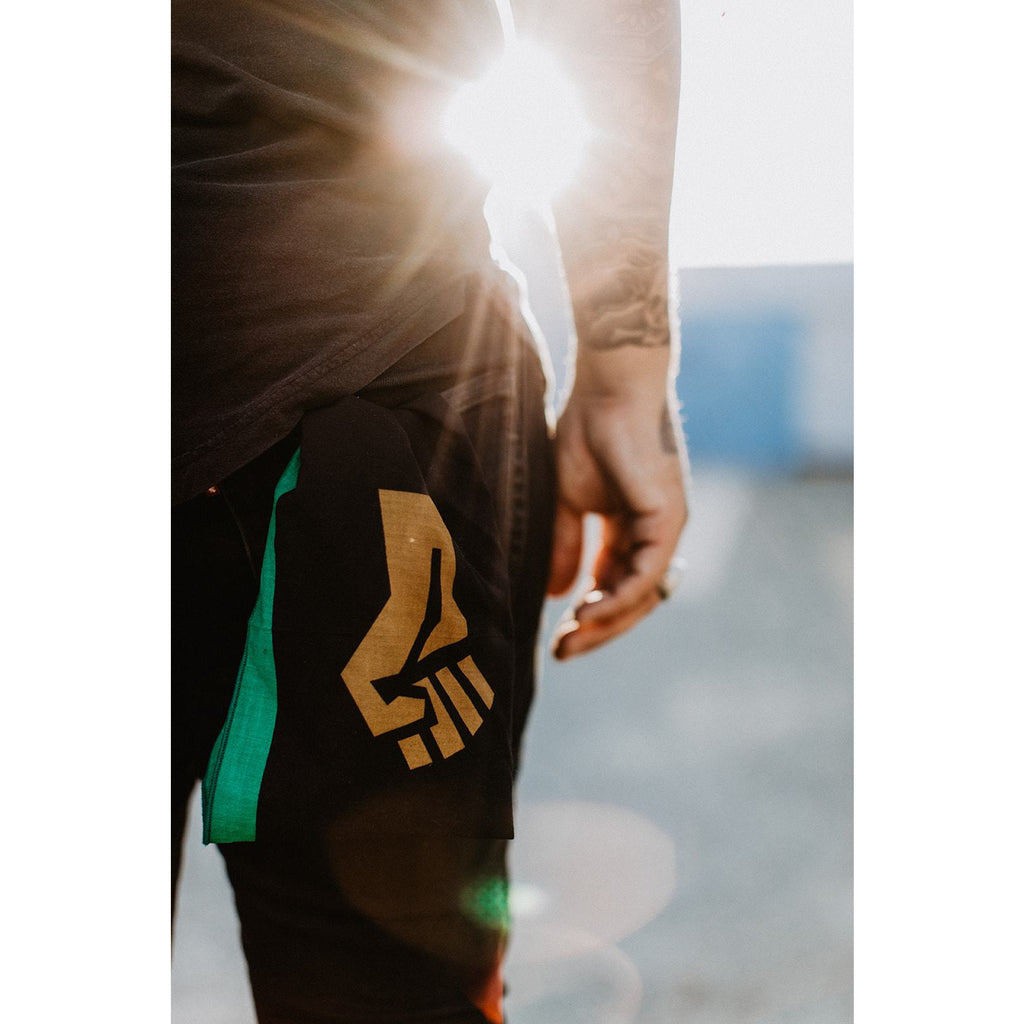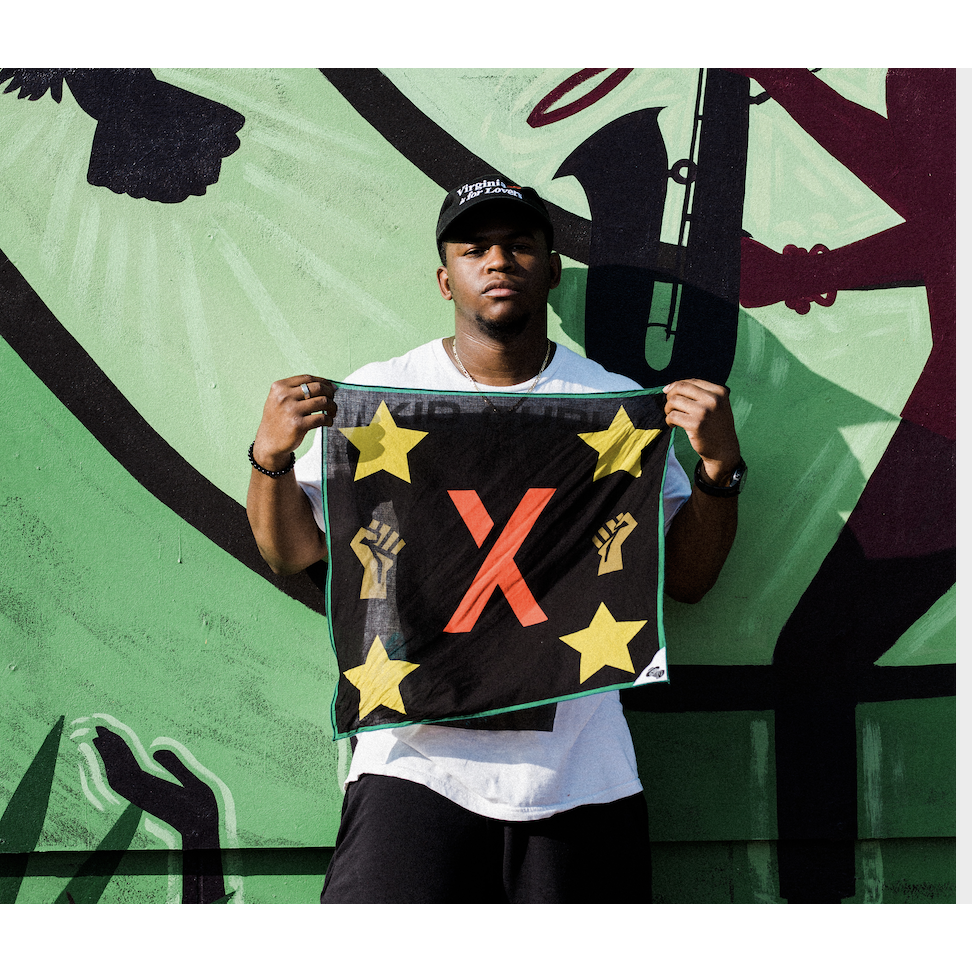 JXTA Flag - Bandanna
We're beyond proud to introduce this powerful new bandanna designed by JXTA apprentice Odis Turner III.
Odis Turner III is 21 years old and in his fourth year as an apprentice at JXTA in the Textiles & Screen Printing Lab. This bandanna is a variation on the flag he designed that flies over the JXTA campus.
Raised shortly after the police killing of George Floyd (and the subsequent unrest that rocked JXTA's North Minneapolis neighborhood), the flag represents the community standing together in solidarity, strength, historic resilience, and resistance to oppressive systems.

$25.00