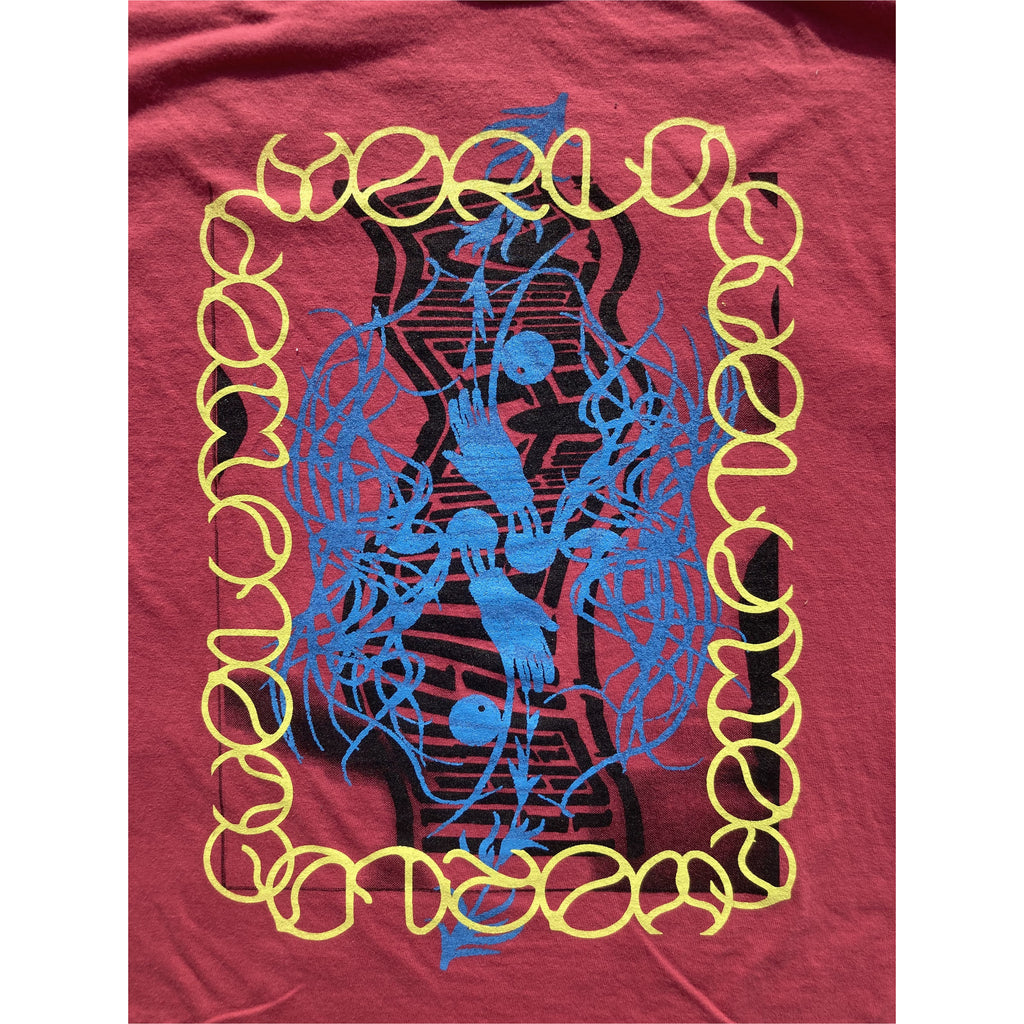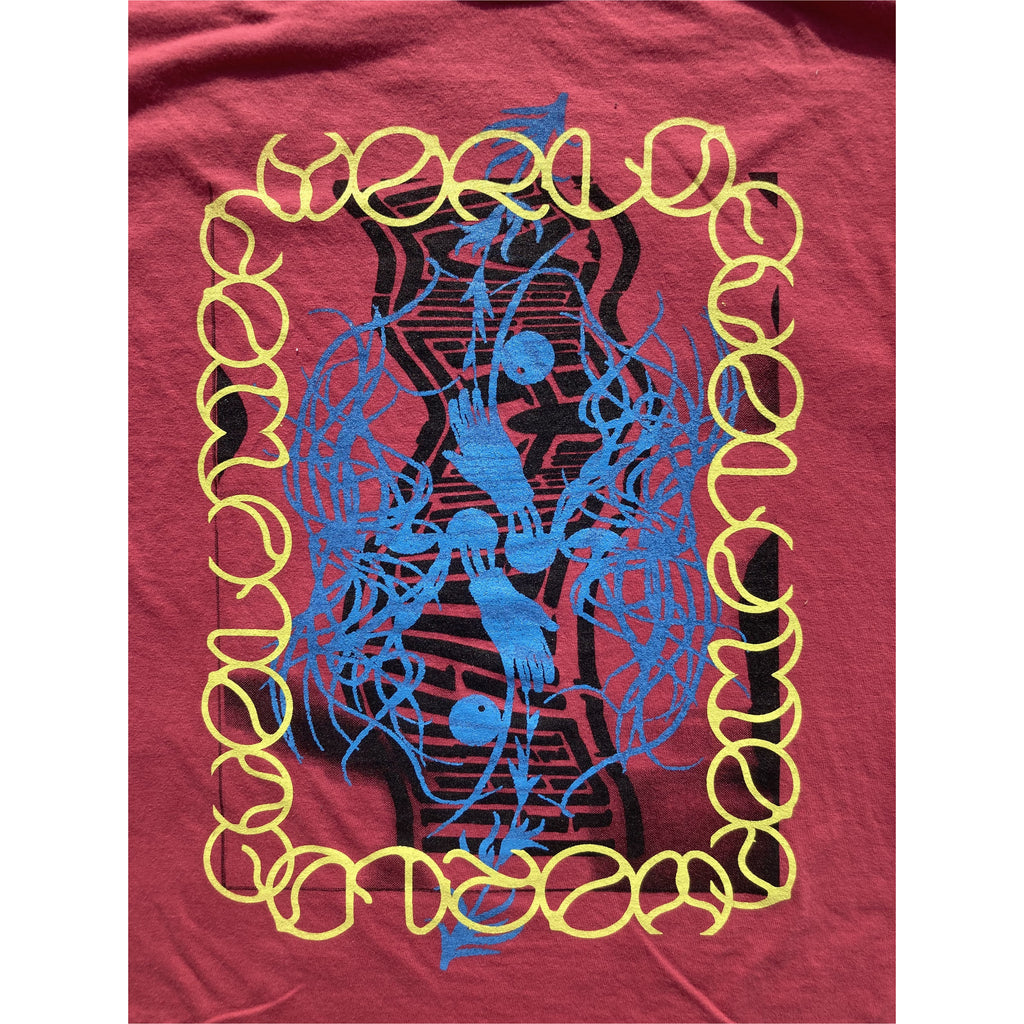 World Evolution
The JXTA 2021 Summer Capsule Collection was conceived of, designed, and printed by the youth apprentices in the Textile & Screen Printing Lab. The designs represent messages coming directly from young people responding to the events from the last 16 months, while also looking forward and visioning toward the future. Each design was crafted from scratch using handmade illustration, typography, and design, and each shirt was screen printed by hand by the designer.
Designed by Essence Enwere
world evolution description from Essence Enwere:

"I designed the world evolution shirt with the idea that the world has changed so drastically around us within the last year. For the design, I landed on the concept that the world doesn't need to just simply change but evolve to truly solve the issues that we face as a society. Each layer of the t-shirt represents a part of this concept. The third and back layer represents the warped false world we thought we lived in; we have all in some way or another realized our world isn't as comfortable and cushy as we had been conditioned to believe. The second layer represents the entanglement and division of the two different forces driving humanity: greed and liberty. The top layer uses a font I designed with the intention of being linked together. The linking of the phrase "world evolution" is meant to represent the linking of humanity as a whole to cage-in and trap the forces underneath so as to be able to move forward to a better and more fair reality."
This item was designed & produced by youth apprentices (ages 14-21) at Juxtaposition Arts in North Minneapolis. JXTA youth apprentices gain real-world professional experience while earning a competitive hourly wage for their work and educational experience.
PLEASE NOTE: due to limited staffing caused by the Coronavirus pandemic as well as the handmade nature of our products, we cannot guarantee shipping or delivery by a certain date. Please allow approximately 3 weeks for the shipping and delivery of your item(s). Thank you for your patience and understanding!
$40.00